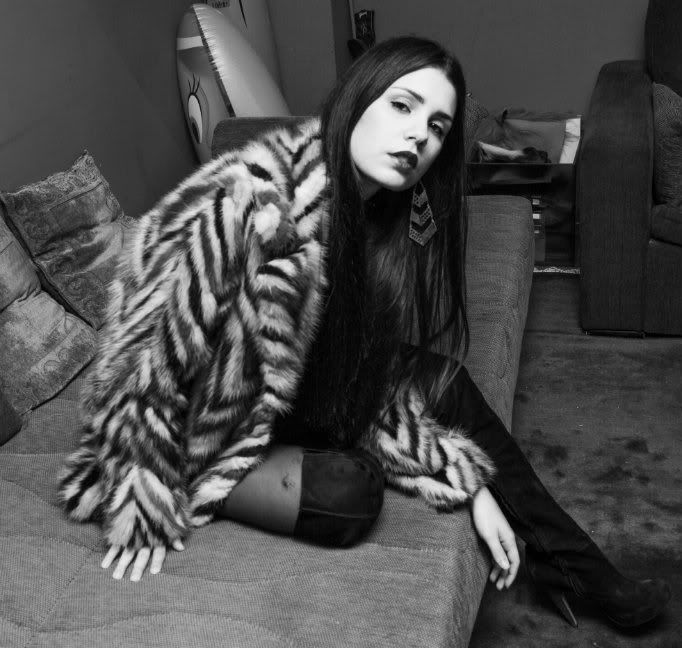 As i promised to show you .. that's my way for a more formal outfit with a fur !! Little black dress and over knee boots .. That's all you need !! Nafunky Kotes says that my eyes look like Prodigy's eyes of mobb deep .. hahahahaha to the hell (greeklish) !!
P.S. : Photos taken by
Ziza Nius
and edited by me !!
Vintage Fur
American Apparel Dress
Topshop Boots
Too bad i didn't make it to see him .. Fucking exams !!