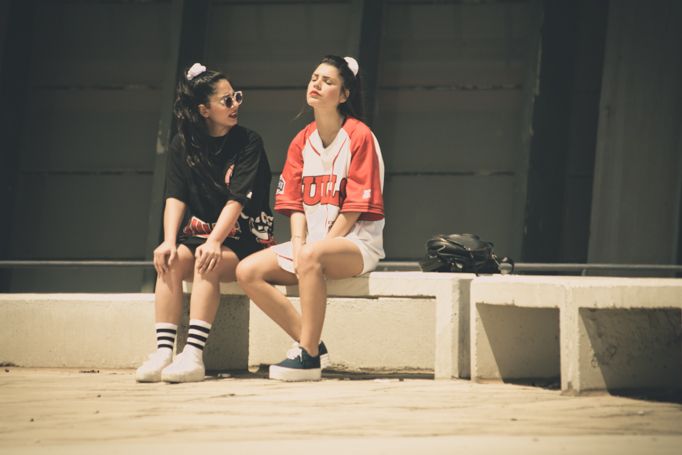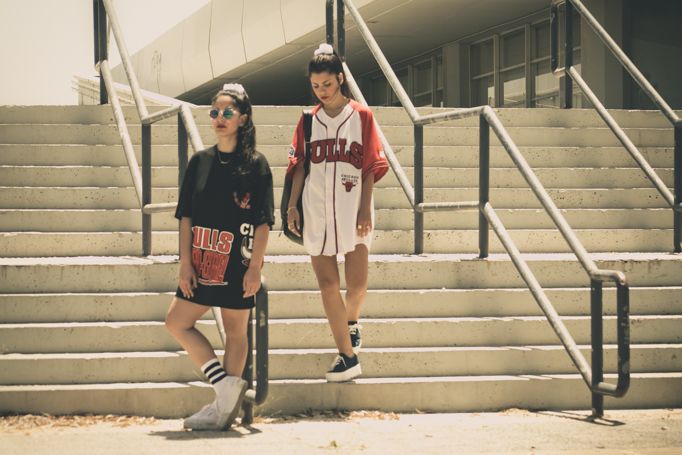 Before several days we met Dimosthenis in his own store called
Athlorama
and had a very nice session.We talked about everything is going on in Athens and after that he generously offered us some clothes from his very own vintage collection to show you.True 90's stuff as you can see!Dimosthenis is a very kind,hospitable and sweet guy and because we had a really good time with him,we strongly recommend you to pay a visit!
So,you can find Dimosthenis and his stuff
here
and
here
.Hope you like what you see... Bisous!!!
P.S. : Photos taken by
Ziza Nius
Iren : Vintage Chicago Bulls Tee from
Athlorama
American Apparel Socks and Scrunchie
Superga Shoes
H&M Sunglasses
Laraki : Vintage Chicago Bulls Baseball Jersey from
Athlorama
American Apparel Scrunchie
ASOS and H&M Rings